COVID-19 Risk Assessment by Vicky
This document is being constantly reviewed in line with current guidance and is available here.

Looking for a Place at Nursery by Vicky
At this time, we are unable to offer private tours or visits to our nurseries as we are operating small fixed teams purely for children of key workers, minimising the risk of infection spreading.
However, we know that people will still be searching for the right Early Years' experience for their unborn or young child, now and in the future.
The Nursery Managers and I are in discussions about how we can offer virtual tours moving forwards, but in the meantime, we have put together
this document
to give you a flavour of who we are and what our beautiful nurseries can offer.
If you have any questions about our nurseries, or would like to have a chat with our Nursery Managers, please contact them directly; all details are on this website's Locations pages and in the link above.
If you are a key worker and unable to access your normal provision, we have been recommended by our local authority to offer spaces for these children where possible, and will do everything we can to support you during this time.
Additionally, we are currently accepting applications from all types of families at each nursery setting and are processing these as swiftly as possible to help you plan for your future. If you would like to be sent a welcome pack and application form, please contact Byron at Head Office on 01252 328940 and he will arrange to have one posted to you.

The Impact of COVID – 19 by Vicky
If you are an existing parent or carer you will have received the Coronavirus email updates directly. These are in response to Government guidelines and the ever-changing situation. Thank you for your continued support whilst we reman open for key worker families. I will continue to send these updates as and when needed, and have created a closed Facebook group for those parents already at Daisy Nursery who wish to stay in touch with us during this period. The team have been sharing videos, photos, and ideas of things to do at home with your little one - in the hope we can be of some help whilst you face this unprecedented situation at home, but also to keep our faces familiar to your child to help ease their return.
The team took great pleasure in putting together this video to show how much we miss you and can't wait to be back together again.
At the start of April, every existing parent/carer was offered the opportunity to go onto our COVID-19 Fee Suspension Scheme paying no fees or retainers whilst the Government had closed our service for those children who didn't have a key worker parent. As we gently approach the Government's next step to removing the current restrictions this scheme will be coming to an end and we will be able to re-open for all children from Monday 1st June. It has been a challenging time for everyone and we very much hope all our families have stayed safe and well. We look forward to welcoming the rest of the children and our colleagues back.

Missed Opportunities by Vicky
Sadly, but understandably, over the last few weeks we have had to cancel several training courses members of our team had been booked to attend. These included Staff Mental Health Training, Pre-School Behavioural Strategies, First Aid and the annual NDNA Conference. Please rest assured that despite this, we have been finding ways to continue developing ourselves professionally using the online training company Noodle Now, and tapping into the plethora of courses transferred to a virtual medium. One of our team has been taking a "Yoga for Children" course and is keen to put this into action soon, and another has been learning Makaton to develop her communication methods with the youngest children in her key group. Over the next few weeks, we will also be celebrating the volunteer work our colleagues have been doing during this crisis. We are incredibly proud of our colleagues who have volunteered to do food shops for vulnerable people in their local areas, those who signed up to be Samaritan call operators, and those who have been using their craft skills to make PPE for local care homes. Training and development is something we as a team are particularly passionate about, and we will continue to find ways to keep growing and nurturing the passions of those in our team as we get to see the positive impact quality training has for the children in our nurseries, and the positive impact professional development has on our teachers and practitioners.

Leadership and Management Training by Vicky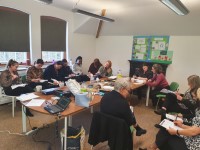 On Friday 13th March I was delighted to host Cheryl Bedding, a specialist Early Years Consultant, in our head office training suite to deliver the NDNA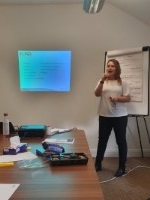 course "Leadership and Management Training". The day was informative and comprehensive, using both theoretical studies and practical exercises to help focus our vision and enable us to deliver the quality leadership and management in our own settings as our families and colleagues deserve. It was also an opportunity for the Daisy senior team to work in groups outside their nursery teams, and broaden their skillset by sharing ideas and learning from other leaders. We enjoyed showing Cheryl around Crown Daisy at the end of the day, she was incredibly impressed with our facilities and the learning opportunities she saw, which was wonderful feedback for the Crown Daisy team.

Ofsted Big Conversation – South East Conference by Vicky

On Thursday 5th March Clare, Amber, Ceris and I attended the Ofsted Big Conversation in Milton Keynes. This event is held termly around the nation and gives providers an opportunity to hear from Ofsted

directly regarding the changes they may be making to our ways of operating. We then get to hear from other providers, listen to a key note speaker, and partake in a live question and answer session with the Her Majesty's Inspectors. I strongly believe these events are worth while attending and supporting, and at every occasion I have always had my questions answered clearly, allowing me to bring this information back to my Nursery Managers for their settings, enabling us to evolve our approach to curriculum or planning ethos, whilst meeting the statutory framework.

Ofsted Success for Butter Daisy by Vicky
On Thursday 20th February 2020 Butter Daisy were visited for a routine Ofsted inspection.
Once again, we have been awarded Outstanding in every area, a massive achievement for the team and a wonderful validation of our aims, ethos and ambition. Here are some of the highlights:
• Children are highly confident, independent and motivated learners
• Children thoroughly enjoy their day at nursery
• Staff provide children with extremely rich educational experiences across all areas of the curriculum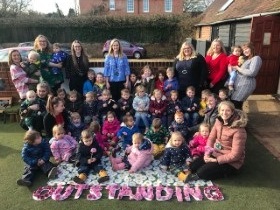 • The quality of teaching is exemplary
• Partnership working with parents is excellent
• Outstanding procedures are followed by the caring and passionate staff team
• Leaders promotes an outstanding culture of continuous improvement
• Children lead very healthy lives at nursery
• Children's communication and speaking skills are richly developed
• The arrangements for safeguarding are effective. The provider, manager, and staff have an excellent understanding of child protection issues.
It was amazing to achieve Outstanding back in 2015; but to retain the accolade despite the new and more challenging Education Inspection Framework we work to being introduced in September 2019 has meant a great deal to us all and I hope also for you, our community.
The report is overwhelmingly positive and a joy to read. As you can imagine the senior team and I are incredibly proud of Butter Daisy and will be thanking them for their hard work, genuine love for what they do, and for their professionalism every day. Thank you to our biggest champions, our parents, we look forward to celebrating with you and continuing to build on our outstanding foundations.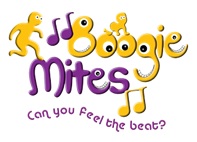 Can You Feel The Beat? by Byron
You may be aware from previous news, that at the end of August we all got together at Head Office for our annual company meeting. Vicky made great use of the House and garden hosting external consultants and trainers and giving us all a good opportunity to widen our knowledge and professional development.
I would like to highlight in particular Boogie Mites, the musical and physical learning session that I took part in.
Boogie Mites provide parents and carers of early years children from all backgrounds with resources to enjoy music programmes at childcare settings and at home.
There is a growing wealth of evidence published by neuroscientists that proves that music making in early years hones, grows and improves neural networks like no other activity.
Our trainer for the day was Sue, whose enthusiasm quickly infected us all, as we sat in a circle outside under the marquee.
Sue entertained us with a huge catalogue of songs and actions to suit each stage of the early year's curriculum such as Physical Development, Communication and Language and Mathematics.
Songs such as Bangedy Bang Bang, Shakey Shakey and Five Little Fish were instant favourites. The use of drums and shakers made from household objects added to the original feel of the songs and embedded lots of inspiration in our team members.
Each of our suites across all of our settings was provided with a Boogie Mites pack that we have all taken great advantage of.
The children get so excited when its Boogie Mites time and I enjoy hearing them throughout the nursery singing along, clapping, banging and tapping.
Every child deserves the opportunity to develop their musicality in early years and we are very proud to be able to fulfil this.
Without music life would be a mistake - Friedrich Nietzsche


Interactive Learning at its Best! by Byron
In September we introduced Noodle Now!
Noodle Now is an interactive training programme specifically designed for Early Years by Early Years professionals and has an abundance of courses for the team to choose to suit their professional needs, and cover our own statutory requirements.
The courses consist of numerous modules full of slides with lots of information and are very in depth. At the end users are required to complete a test to show how much information they have absorbed.
With every team member having their own unique login details users are free to save and resume courses at their own pace and are provided with a Noodle Now certificate when they have passed.
Here's what some of our team member have to say about Noodle Now!
"I think Noodle Now is brilliant because it enables my team to take their professional development into their own hands. It has such a wide variety of courses that it means there is something which every team member is interested in". Caroline – Butter Daisy Nursery Manager.
"As a Nursery Apprentice about to embark on Level 3 in childcare, I feel that Noodle Now has provided me with a more in-depth knowledge on safeguarding and has also helped me prepare for what to expect from college". Ellie – Crown Daisy Nursery Apprentice.
"I have been finding the Noodle Now courses really useful as I continue to build upon my leadership skills when running the Toddler Suite. Many of the topics have taken my interest, which I would like to develop further. Some of the topics have even helped me to become more confident in myself and my ability to lead the Suite". Kathryn – Sunshine Daisy Toddler Room Leader.
To date an impressive 244 courses have been completed and this number is sure to grow over the coming weeks.
Well done to everyone!

The Introduction of the new EIF by Vicky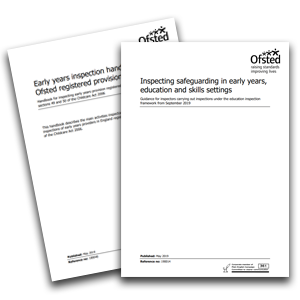 Ofsted's new Education Inspection Framework (EIF) was introduced in September 2019. EIFs are used across all levels of education, however here at nursery we work specifically with the Early Years document.
Over the summer the Nursery Managers and senior team attended training and networking meetings to help us prepare for the changes in the EIF and to give us time to implement improvements to our old ways of working in line with the new framework. At our AGM at the end of August, 16 of our team members also successfully completed new EIF training sessions empowering them to feel more confident going forwards, and every single member of the team was issued a printed guide to the way we at Daisy interpret this document and what direct changes they need to make as a key person in Early Years.
To help us share these changes with you I have used excerpts from the National Day Nurseries Association summary of the main changes below:
The new judgement areas and grade descriptors have less focus on data and more focus on:
• Vocabulary
• Physical Development
• Quality of Education
• Leadership and Management
• Cultural capital.
Key changes to the Early Years Inspection Handbook (2019)
• 'Personal Development' will now be separated from 'Behaviour and Attitudes'
• 'Quality of Education' is a new judgement area.
Quality of Education
Quality of Education replaces Quality teaching, assessment and learning and outcomes, less of a focus on data. Judgement will be based on your practice of:
•
Intent
What do you want the children to learn
•
Implementation
How you will help them to progress in the seven areas of learning
•
Impact
How do you know that what you have done, has helped the child to learn? What has the child learnt?
Cultural Capital
A new term included in the Early Years Inspection Handbook (2019) is 'Cultural Capital'.
'Cultural Capital' is the essential knowledge that children need to prepare them for their future success. It is about giving children the best possible start to their early education.
What does 'Cultural Capital' mean?
• Broadening minds and outlook on life
• Experiencing awe and wonder
• Reducing disadvantage
• Understanding children's backgrounds and experiences
• Developing knowledge and understanding of the community and wider world.
Personal Development
As 'Personal Development' will now be separated from 'Behaviour and Attitudes', how can you demonstrate that your nursery successfully promotes personal development?
• Providing a rich set of experiences that promote an understanding of people, families and communities beyond their own
• Teach the language of feelings to develop emotional literacy
• Supporting principles of equality, diversity & British values
• Practice supports emotional security
• Care practices promote resilience and independence
• Celebrating each unique child
• Supporting appropriate risk and challenge to develop physical and emotional health
• Supporting physical needs with clear, consistent messages to support healthy diet and healthy choices, physically active play, rest, exercise and screen time
• Helping children to gain effective understanding or risks including when using the internet, digital technology and social media and where to access support if they need it.
Behaviour and Attitudes
'Behaviour and Attitudes' will now be considered through the Characteristics of Effective Learning and how practitioners deal with and support any incidents of behaviour.
Inspectors will consider the ways in which children at your nursery demonstrate their attitudes and behaviour through the Characteristics of Effective Learning:
• Playing and exploring
• Active learning
• Creating and thinking critically
When reaching a judgement, inspectors must use their professional judgement to consider the ages, development and stages of the children.
Leadership and Management
Leaders and managers should have an accurate view of the quality of their provision and know what to improve.
They do not need a written self-evaluation but should be prepared to discuss the quality of education and care they provide and how well they meet the needs of the children.
Your priorities under 'Leadership and Management' are:
• Clear responsibilities and accountability
• Clear and ambitious vision
• Well-being versus workload
• Monitoring the quality of early education curriculum
• Monitoring and managing staff performance
• Leaders act with integrity to ensure that all children, particularly those with SEND, have full access to their entitlement to early education.
Safeguarding
Safeguarding is still inspected under Leadership and Management, and will focus on these three key areas:
1.
Identify
How do leaders and staff identify learners who may need early help or who are at risk of abuse?
2.
Help
What timely action do staff take to ensure that learners get the right support when they need it, including preventative work, and how well do they work with other agencies?
3.
Manage
How do responsible bodies and staff manage their statutory responsibilities and, in particular, how do they manage safe recruitment and respond to allegations about staff/other adults?

Our Annual Company Meeting and Joint Training Event by Vicky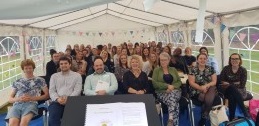 Saturday 31st August was a big day for us at Daisy Nursery! I was joined by colleagues from each setting to come together for our annual company news, information sharing and specialist
training. It was a pleasure to host external consultants and trainers allowing the team to participate in a variety of training topics; Safeguarding; Outdoor and Risky Play; Personal, Social and Emotional Development; Ofsted's new Education Inspection Framework; and interactive learning sessions with Boogie Mites. At the end of the event I announced some changes to our full time team member's contracts that I have been working hard on for the last two years, recognising the importance of everyone having a healthy work/life balance whilst allowing us to earn a professional wage.
Then finally, after the trainers went home and we put our notepads away; it was a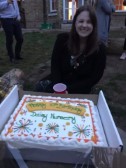 privilege to celebrate a very happy and successful 10 years of Daisy with a party and sleepover- the pizza picnic was fun and the prosecco was flowing and as dusk arrived, we enjoyed the bouncy castle, hide and seek in the garden (there is a reason we work in Early Years!) and an outdoor film as we snuggled down in our sleeping bags in the marquee. It felt very nostalgic talking about the big and small events over the last 10 years, and then positive and inspiring talking about what we hope the next 10 years will hold! Happy birthday Daisy, my first baby.

National Day Nurseries Association's Annual Conference by Vicky
Later on in the month, I was delighted to be able to take several team members with me to Warwickshire to attend the NDNA's annual conference. We each got the opportunity to attend training, visit the exhibition to gain inspiration from the new products to the market, and to network with colleagues from across the UK.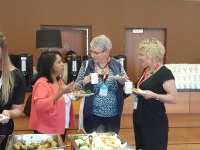 Clare and Claudia were able to speak directly with Purnima Tanuku OBE, Chief Executive of the NDNA about some of the challenges facing our nurseries and the detrimental effects of the underfunding.
It was a long road trip, but well worth it and my colleagues and I found the seminars very rewarding and the key messages useful to take back into setting, and we now have a long wish list of new items to purchase from all the specialist early years suppliers!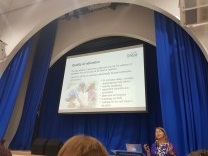 Ofsted Big Conversation – South East by Vicky
On Monday 24th June Amber, Clare and I attended the Ofsted Big Conversation (OBC) in Brighton.
Sue Mann from Ofsted set out the new Education inspection Framework that will be launched this September. We heard from two nurseries that were involved in the pilot process and got to ask questions to help us embed our understanding.
The EIF will be the new framework not just for Early Years but all tiers of the education system and some of the language and the introduction of Cultural Capital have been widely discussed in forums, events like this, and in settings across the country as we want to understand what is now being asked of us as practitioners and how to deliver it in a way that is in line with our own vision and ethos as a company.

Current Job Vacancies - Join us and you too can meet Mr Bloom and Dave Benson Phillips!
Senior Nursery Nurse – Bramley, Hampshire
In the barns at Butter Daisy Nursery, we are looking for a new colleague to join our team. We are a small, family owned company with big ambitions and we know quality care and education is vital in early years. With your help we can continue to promote high standards across our nursery and pre-school.
If you hold at least a Level 3 qualification in Childcare or Early Years and know your EYFS from your COEL, we would like to meet you!
The right person will be enthusiastic, energetic, passionate about outcomes for young children, and be able to form close, professional bonds with children and their parents. This is a good role for someone looking for a new challenge in a dynamic and OFSTED Outstanding environment.
As a Senior Nursery Nurse your role will be to support the Room Leader with all aspects of nursery care and education; each child is treated as an individual and you will be key person to several children observing and assessing their next steps in relation to the EYFS using our tablets and online learning journeys. You will be expected to set up activities, to provide nurturing and loving, safe spaces for the children in your suite, and you will need to meet every basic need including feeding, changing nappies, and keeping the children's environment clean and tidy.
The role is full time, four and a half days a week, with a competitive starting salary. We offer a range of competitive benefits including but not limited to; professional dress (no uniforms!), paid lunches and rest breaks, free on-site car parking, company pension scheme, performance related bonuses, 35 days paid holiday, flexible half day shifts enabling you to balance your work/life commitments each week, and a place to store your much needed wellie boots!
If you would like to hear more about this role, or roles in any of our nurseries, please contact us on 01252 336319.
To apply for this position, please send your CV and a covering letter to Clare Canning at jobs@mydaisynursery.com.
Thank you for your interest.
Nursery Nurse – Andwell, Hampshire
Hidden between Basingstoke and Hook our farmhouse nursery, Sunshine Daisy, is on the lookout for a new colleague to join our professional and passionate team. If you hold a Level 3 qualification in Childcare or Early Years we would love to hear from you!
The right person will be enthusiastic, energetic, passionate about outcomes for young children, and be able to form close, professional bonds with children and their parents. This is a good role for someone looking for a new challenge in a dynamic and OFSTED Outstanding environment.
As a Nursery Nurse you will be key person to several children observing and assessing their next steps in relation to the EYFS using our tablets and online learning journeys. You will be expected to set up activities, to provide nurturing and loving, safe spaces for the children in your suite, and you will need to meet every basic need including feeding, changing nappies, and keeping the children's environment clean and tidy.
The role is full time, four and a half days a week, with a competitive starting salary. We offer a range of competitive benefits including but not limited to; professional dress (no uniforms!), paid lunches and rest breaks, free on-site car parking, company pension scheme, performance related bonuses, 35 days paid holiday, flexible half day shifts enabling you to balance your work/life commitments each week, and a place to store your much needed wellie boots!
If you would like to hear more about this role, or roles in any of our nurseries, please contact us on 01252 336319.
To apply for this position, please send your CV and a covering letter to Clare Canning at jobs@mydaisynursery.com.
Thank you for your interest.

Crown Daisy Nursery Re-Launch Party by Vicky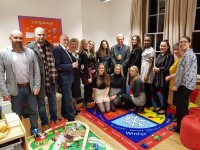 On the evening of Friday 4th January at Anglesey House, we opened our doors to just over 100 guests to celebrate the re-launch and expansion of Crown Daisy Nursery and the opening of the company's dedicated head office and training hub. I was delighted to host so many people, the event was very well attended by local dignitaries and press including the Mayor of Rushmoor, a local author and historian, Services for Young Children advisors, as well as notables from the EY world; consultants and specialists, owners of independent and chain day nurseries and lobbyists. It was a pleasure to show off the hard work of my team and be supported by friends and residents as we unveiled the restoration works and new nursery layout.
The event went incredibly well and the feedback was overwhelmingly positive. We have made a big splash in the Early Years sector – proudly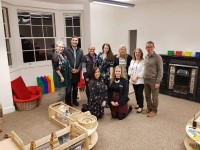 showing what early years excellence looks like and our commitment to being at the forefront of the industry in providing quality care and education in unique buildings. It was also an opportunity for me to say thank you to my team for supporting me in this vision, and for not being phased by this project or my ambitions for our small business. I was incredibly grateful so many of my team from Sunshine and Butter Daisy came to support the Crown Daisy team – our enterprise is very special and such a supportive environment to be a part of, celebrating successes as one team. Congratulations to everyone for the successful launch of Crown Daisy and the start of a wonderful new journey on the whole site.

Parent's Evenings by Claudia

Wow! We had such a fantastic response to our three EYFS evenings. We had to limit the numbers and operate a waiting list. Thank you to all the parents who came and those who gave us feedback. We will consider this when planning our next event.
The evening started with a whistle stop tour of the EYFS Framework to explain how and what your children are learning to support their healthy development. It was a fabulous opportunity to share with you the detail and thought that staff put into planning an exciting, stimulating and stretching range of activities. Parents reported back that they had no ideas about the depth of knowledge staff need in order to plan each week for the children's learning.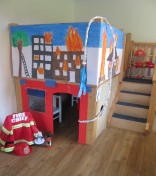 The team then follow this up by reflecting and analysing what has happened to track accurately what the children have achieved and how best to move the learning forward. During this process they use the 'Development Matters' part of the EYFS to bench mark each area of development accurately. We explained how the process is triangulated through observations and the Action Wall.
Each observation gives the team the opportunity to capture the child exploring the activity and show new skills or concepts in action. All observations go through a proof read by the manager, who also takes time to regularly observe each member of staff completing the activities which ensures that the learning is age and stage appropriate. During this practise the manager will question the team about the thought progress behind what they are doing and how the child got to this stage in there development. This ensures that we are meeting the holistic needs of every child as each activity will be presented in a slightly different way for each child participating, so differentiating to suit individual learning needs.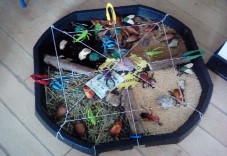 Lastly we use the medium of the Action Wall to share with parents and carers the children's interests and photos of them in action during their day at nursery. Often if asked small children will not answer questions about what they have been doing at nursery. However if you can comment on photos you have seen on the Action wall without asking a question it will stimulate the child to explain further about the event on which you comment. I hope this has enlightened you further to what happens during your child's day at nursery.

Daisy Nursery AGM – Childcare EXPO by Byron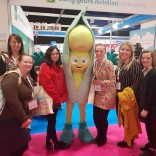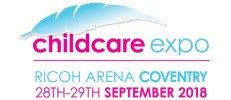 This year's AGM saw a very welcome return to the annual Childcare Expo in Coventry. It was a second visit for many of us and a first for some new team members that have throughout the last year.
After an early gathering at Sunshine Daisy we all packed out a coach and dived into our "Goody Bags" full to the brim with treats, thanks Vicky! As our journey began Vicky gave us all an insight into how the business has performed over the last year in addition to recognising some team members who have demonstrated outstanding practice and exceptional quality. Well done!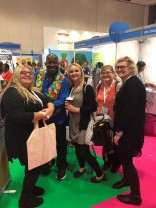 Once we arrived at our destination we all grabbed our free tote bag and spread ourselves about to look around all the wonderful stools to discover all the unique items inspired by and created for early year's children. As each nursery had a generous budget for the day we were all very grateful and excited to be able to purchase some of these fantastic resources that will enhance children's learning and provide endless fun!
As the day progressed we attended our training seminars and workshops as well as having some time to chat to other team members, grab a free hot drink, decorate our own stone, taste test some lovely food and chase around celebrities for a selfie. Not to forget obtaining some freebies and of course having the chance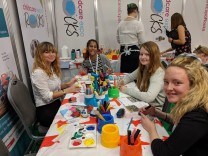 to hold some adorable baby chicks.
As home time approached we all reflected on our day and discussed the different topics of the various seminars and interactions we had with other child care professionals. It was a great opportunity to develop fresh inspiration and extract ideas to take home with us and implement into our day to day care of the children at each of our settings. As the coach drove us back home along the motorway we all had some fun putting the Bingo dabber in our goodie bags to use, as we all played Daisy Bingo.

Brighton Nursery Management Event by Vicky
Our busy September continues as some of our nursery management team went to participate in the South East NDNA event. We listened to the Ofsted updates for the new academic year and completed training in Critical Evaluation. We enjoyed hearing from other industry speakers and meeting colleagues from within our region and sharing our practices.
Ofsted's new curriculum will go live from September 2019, so we have plenty of time to be part of the forum shaping the new framework, and also time to implement changes in line with the new expectations to meet. The speaker from Ofsted said the new framework will be three key principles; Intelligent, Responsible and Focused. This means it will be based on age and stage appropriate research to form a new structure for early years; it will be clear about the expectations being set for practitioners; and it will only include measures that contribute to quality education. The buzz quote from this seminar highlighted that the process of a updating the existing framework is "an evolution not a revolution". Our attention towards the importance of safeguarding will continue and as a group we very much liked Ofsted's aim to reduce paperwork and data collection.
Thank you to our deputies and key holders for being on hand yesterday to ensure the nurseries ran smoothly in our absence, and to our families for being supportive and understanding that as early years professionals there are times we need to attend external training to maintain our knowledge in order to keep working to the highest standard.

A visit to The New Factory by Vicky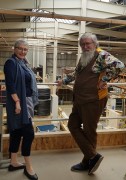 Claudia and I took a trip to The New Factory in Milton Keynes yesterday to source a new supplier for the nurseries. We were given a private tour of the worksite and lunched at the company's flagship nursery. We then were given a tour of the 140 place nursery and forest school. Lots of thought provoking ideas to chew on and heated discussions were had on the journey home.... so much so we missed a turn off!!
It was really impressive seeing how the furniture and equipment we choose is made and the process it goes through before coming to us. The wood is sourced in Britain and the team that develop the ideas into reality were on hand to talk us through their creations. Seeing the items used in the nursery was a fantastic way to shop as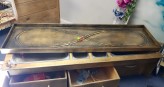 well, helping us visualise how we would want to use them. The team made us very welcome and we bonded over love of historical buildings and issues the sector is facing. Look out for some new and exciting pieces joining your child's nursery soon!

Attention all Dads and Dads-to-be!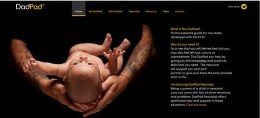 I wanted to share this great website and app that was released by Hampshire County Council as part of a consortium. The app is downloadable for all living within Hampshire and provides specialist support from a Dad's perspective. The app and programme have been developed by an inspirational man with many years' experience working with a range of dads from all walks of life.
Our Nursery Managers have printed off a sample from the website which will be attached to the parent partnership board for you to see. The link to the website is attached to make it as easy as possible to access if you wish to, as we understand how difficult those early sleep deprived days of parenthood can be!
thedadpad.co.uk

Senior Team Trip to Huddersfield by Vicky
Clare, Claudia and I took a long road trip to Huddersfield last Wednesday to be part of the National Day Nursery Association's AGM and take part in some leadership training. The day was informative, and a great opportunity to hear more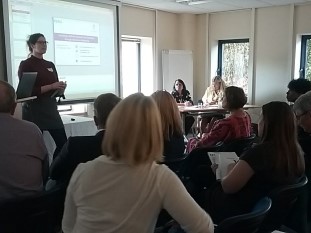 about the wider issues facing the sector. We all know the underfunding of the "free" hours has caused chaos in the industry, and unfortunately we learned that since September 2017 (the launch of 30 "free" hours) there has been a 66% increase in the number of providers closing their doors causing children and families to lose their places and staff to lose their jobs. On a positive note, the NDNA have some great campaigns coming up to help draw more attention to the solutions the sector know are possible to prevent further drops in providers and to prevent drops in quality of early years provision. At Daisy we are very pleased to part of this movement, championing children's needs first.
The three of us enjoyed the day and got to meet some prominent figures in our industry over tea and coffee and share experiences with other nursery leadership teams.

Our Pedagogy by Claudia
At Daisy Nursery we have always had a strong sense of our own identity; from the early days we have built a core set of values to support our strong belief in providing children with the best start. This is being achieved through our mission statement, enabling the children with us to create positive attitudes to learning, and develop the skills to question, explore and find out how and why things happen.
I feel it is important to recognise that fashions or trends in childcare will come and go and we can all get caught up in the new next best thing. Although these often have a place, I think as educators of the next generation we need to keep our feet firmly on the ground.
Our pedagogy is driven by knowledgeable and well qualified experts, who understand that children are born with 'infinite potential'. As a company we are continuously reviewing our approaches, reflecting on the need to tap into the wealth of theories and trends, but not limiting ourselves to one prescribed approach. For example: offering loose part provocation activities sounds very impressive, but it is what and how the children play or investigate these activities with staff that stimulate the thought processes. This might mean that children require a supporting hand to move or sort items, or thoughtful questioning from the adult about what is happening and why.
The way we structure our planning; both advanced preparation and "in the moment", draws on different approaches, pedagogies and theories depending on the individual child, their personality and our aims for their continued successful unique journey of learning. More importantly, our team remember that children need time to revisit an idea in order to concrete it within their understanding about the world in which they exist.
Boutique, loose part approach looks wonderful when first set up but needs constant interference and attention from the adult to provide the initial wow factor that draws the child in. This can be a useful approach for introducing a new topic. In contrast the use of, and value of, old traditional stalwarts such as mini cars or farm animals have a place in providing imaginative play in a familiar context. Many children like the familiar, and need to feel secure before trying new ideas or concepts out in their play situations. It is the insatiable curiosity that drives small children on to absorb new information during everything they do.
Our aim is to give children the opportunity to scaffold their learning inside and outside making for a balanced and holistic curriculum that can be tailored to meet every child's interests and abilities on a daily basis.
At Daisy Nursery we have consciously stripped back our approaches to ensure that we are listening to and planning for each child's starting points, using the strength of our key person approach to enhance this regardless of the latest thoughts on a type of pedagogy, but routed in solid foundations. This in turn gives a child the time to develop their own sense of self and identity without our personal preferences or agendas determining the types of learners they will become.

Older blogs now archived.